So, its been quite some time since my last post, dealing with personal issues and the festive season and and and, so, here I am, back in 2017 and hopefully bringing awesome content.
So, lets kick it off with resetting the vSphere password. This works on the vCenter, an external Platform Service controller or an AIO system.
The reason behind me doing this is due to the password expiring and someone resetting it and not recording it in our password management software.
Requirements:
A Live boot ISO – I used this one: ADRIANE-KNOPPIX_V7.2.0gCD-2013-07-28-EN
Console access to the VM you want to reset.
Caveats:
Be sure to have ESXi host access to the host where these VMs reside as the VMs WILL require a reboot, meaning your entire vCenter will be offline for the during of this password reset.
Let's begin:
I assume you have some basic ESXi / vSphere knowledge so I will not go in to how to do simple things like mount the ISO – I will continue from the boot process.
Boot from the ISO, till you reach


Press enter to boot faster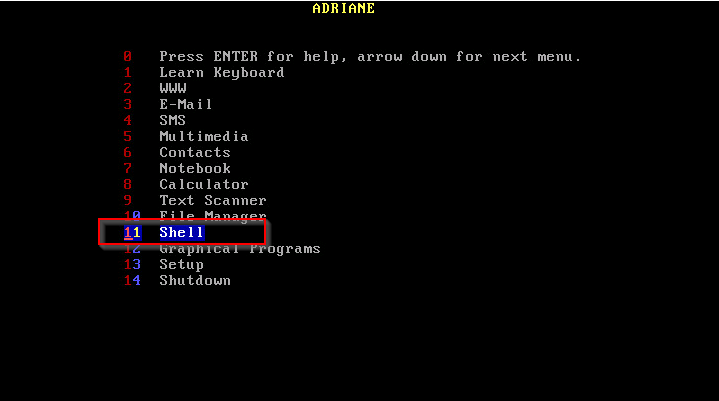 Select Shell and press enter


We now need to assume the superuser role, mount the relevant partition and make a backup of the file we will be editing. Once done, we will edit the shadow file
sudo su
mount /dev/sda3 /mnt
cp /mnt/etc/shadow /mnt/etc/shadow.bak
nano /mnt/etc/shadow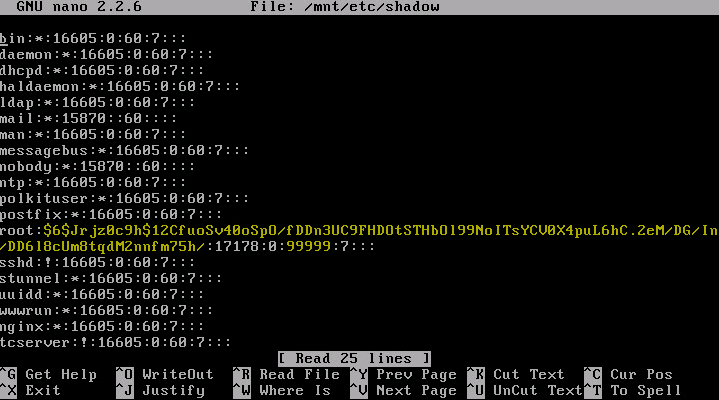 Look for the line that begins with root: and remove the 1st field and the 4th field so it looks like this:


Once done, press Ctrl+X to exit and press Y to save the changes and press enter to write the shadow file.
Once done, reboot the server – just reset the VM. Once the VM has restarted.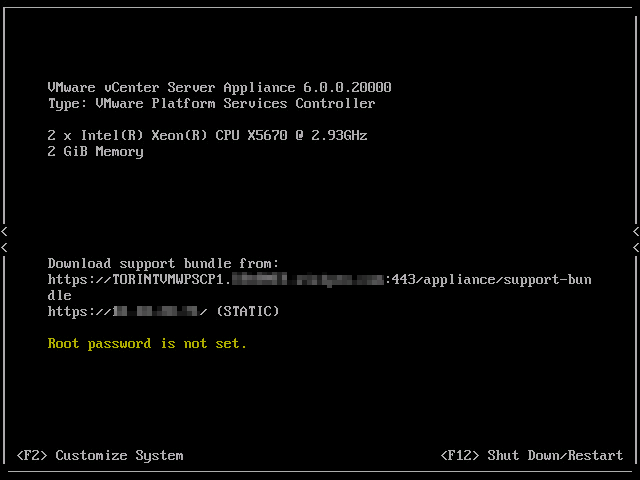 As you can see. no root password is set. Press F2 – this will allow you to reset the password.


Reset your password – for simplicity, I entered vmware123
Now, I will browse to the VAMI (Vmware Appliance Managment Interface) and set a strong password browse to https://<your system hostname>:5480


Login using root and vmware123



Click on Administration then click No and submit to disable the expiration



A notification on the bottom right of the window will appear saying it updated successfully


Enter your current password and the new password. If you want to reset your password to what it used to be, then please note, there is a 7 password history so you would need to change the password 7 times in order to get your original one back


Once that's done, your password will be reset and expiration disabled.
All done.
Now, while I have only tested this on a VCSA 6.0 system, I am pretty confident this should work more most *nix systems.