So, today I stumbled across an option to be able to give users a disclaimer to read and accept before logging on to your virtual environment.
This needs to be configured from the Platform Service Controller, using an administrative account (domain based or locally authenticated).
Login to your Platform Service Controller (https://ip_or_hostname_of_psc/psc) This can either be your external or embedded PSC IP or hostname.
Click on Configuration, then login banner, edit, and then edit the blurb.
Once that has been done, you should get the login banner, whether you log in to vCenter Server or the latest vSphere HTML5 Web Client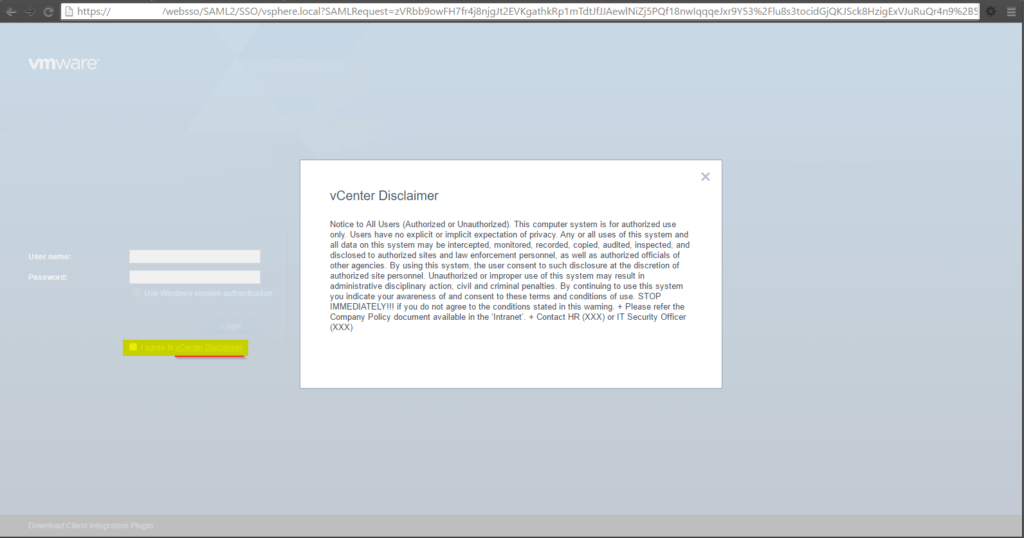 Apparently, there is no current API for this yet (it is apparently scheduled to be released in a future release), but there is a process to automate the deployment, which I will post at some point in the near future.